Paseo North
COMING SOON

The inviting spaciousness of a loft coupled with the exquisite textural attributes of Santa Fe style creates a truly unique living space in the heart of downtown Santa Fe. Just steps from the Santa Fe Plaza, Paseo North is Santa Fe's forthcoming premier luxury living.
Heart & Soul of Santa Fe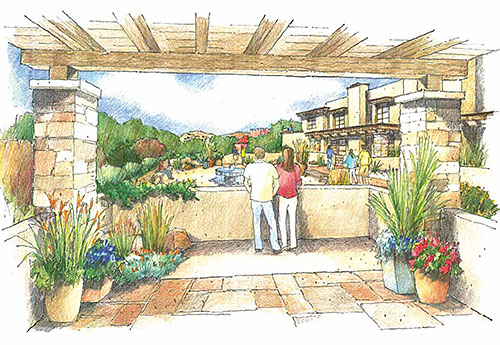 This is your opportunity to experience Santa Fe in a whole new way with comfortable, modern and universal living in the historic downtown district. Relax in the Paseo North courtyard with friends and stroll to the plaza.
You can now be involved in these four carefully designed homes with elevator access, underground parking and a soothing common space to sit and enjoy evening sunset vistas.
Make your move to Paseo North while these four unique homes are available with special, "Early Bird" offerings that allow buyers to customize their finishes to meet their personal preferences.
The Paseo North team will make it easy for you to make your selections, complete your home and move you in.